AIRFLOW Powders
AIRFLOW Powders
As dental professionals, it is simply amazing how many different instruments, materials and chemical components surround you in your room. Yet, you know exactly when and how to use a particular restorative material, a certain bur or a specific curette. But it is the same with air-polishing powders?

Dr Annamaria Sordillo discusses in this webinar what you need to know about powders, what is available on the market today and why powders' chemical and physical properties are important to you and your patients.

Watch webinar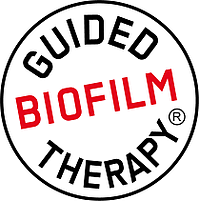 ---
ERYTHRITOL POWDER
Available with CPH or CHX




AIRFLOW® PLUS powder is the first high-tech powder that removes biofilm and soft deposits in a minimally-invasive way. PLUS powder is safe and effective for use on enamel, dentine, soft tissue, restorations, orthodontic appliances and implant surfaces. The Erythritol-based molecule provides a unique indication for both supragingival and sub-gingival use. With a size of only 14 microns, AIRFLOW® PLUS powder represents the most finely grained particle in dentistry and ensures a truly comfortable and enjoyable experience for both patients and clinicians.


| | | |
| --- | --- | --- |
| Particle Size | Usage Area |  Stain Removal |
| | | |
| 14μm | Supra & Subgingival | Light - Moderate |
---
SODIUM BICARBONATE POWDER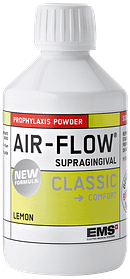 Available in Neutral, Lemon, Mint & Cherry




AIRFLOW® CLASSIC sodium bicarbonate powder has just been revamped with a new formula! The new CLASSIC powder is equally as effective at removing biofilm and stains and features a reduced grain size of 40 microns to maximize patient comfort.


| | | |
| --- | --- | --- |
| Particle Size | Usage Area |  Stain Removal |
| | | |
| 40μm | Supragingival | Heavy |
Using non-EMS powders with AIRFLOW
When using so-called "compatible" powders or copy tips from third parties you can damage your patients' teeth as well as your EMS handpieces.
All EMS instruments, handpieces and the NO-PAIN electronic module were developed and made by EMS to work with each other.
See what can happen to your AIRFLOW® handpiece if using a non-EMS powder.
Please note that if your device or handpiece is damaged due to non-EMS powders or tips, your warranty will be void and a repair cannot be guaranteed.