CS 2200 - Carestream Dental
CS 2200 Intraoral X-Ray System
The CS 2200 maximizes your diagnostic abilities and improves your workflow with its intuitive and user-friendly design.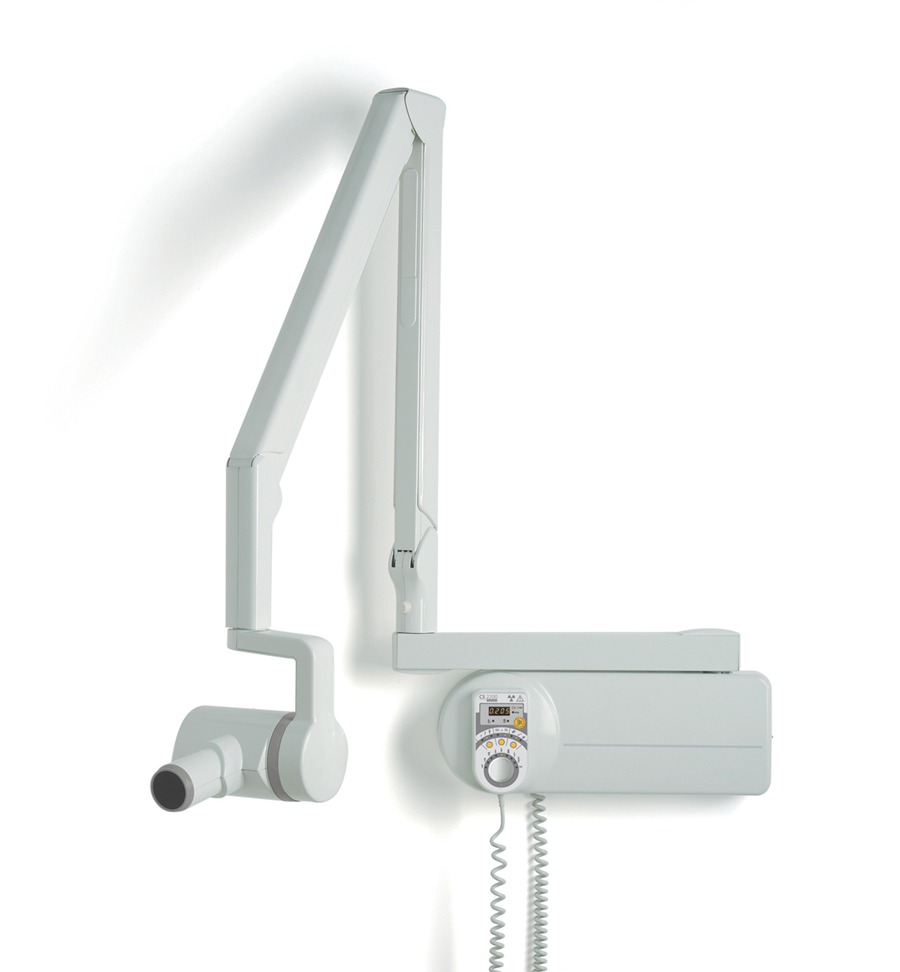 Reduced Radiation Dose
The CS 2200 System generates as much as 30% less radiation than traditional x-ray generators—thereby ensuring the safety of your patients and staff. In addition, the system's electronic timer determines the optimal dose for patients based on exam settings, so you can work confidently with no worries of overexposure.
Simply
Digital

.
Simply Essential.



Versatile Design

Compatible with both film and digital imaging applications, the CS 2200 System works the way you do. Available in five available mounting options, two types of timers, and three arm lengths, the system can be easily adapted to match the configurations of your practice.


Maximum Image Quality
Our very high-frequency generator ensures superior image quality. Equipped with a focal spot of 0.7 mm, the CS 2200 System produces sharp, focused images each and every time. And the unit's short exposure times make it an ideal product to use with our full range of dental digital radiography systems.
Usability at Its Best
Compact and easy-to-use, the CS 2200 System's handheld timer allows users to quickly select the right exposure settings. Pre-programmed to automatically calculate settings, the timer intuitively determines the appropriate exposure time based on anatomical region, patient bodyweight and detector type.